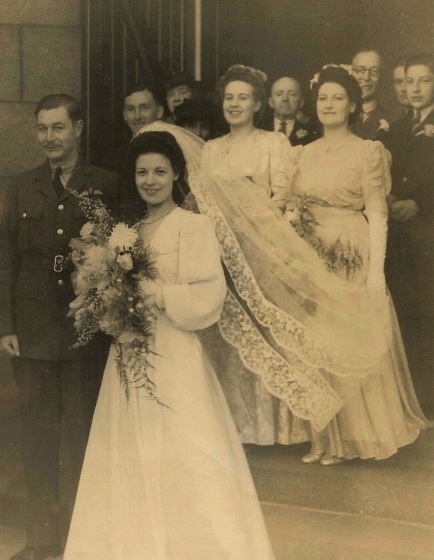 Gordon Douglas was born in 1914 in Grimsby, to Edward and Teresa Douglas. He was a Patrol Leader of the Peewit Patrol, 3rd Grimsby (Mayor's Own) Scout Troop.


He was married to Mary Violet Douglas, and worked for the family business in Grimsby before volunteering for the airforce
"Gordon Douglas, once leader of the Peewits, held his crippled bomber up long enough to allow his crew to bale out- well knowing that he would have no chance himself"
Walter Wood, District Commissioner Grimsby, Cleethorpes District Scouts.
On 25th June 1945, Pilot Officer Douglas (198106 R.A.F.V.R) of 50 Squadron, took off from RAF Sturgate in a
Lancaster I (serial number- PB 755 VN-Y) He was flying as part of Operation "Post Mortem", the purpose of which was to assess the effectiveness of the captured German radar and defence systems, which were left behind after the end of the war. German Military personnel were held back to show the Allies how it worked before it was dismantled.
The Lancaster was airborne for just over two and a half hours from base at Sturgate. The port inner engine oil pressure fell to 35lbs/sq.inch and then to zero, and after running for a while it over-sped and would not feather. It then began to vibrate and caught fire. The Pilot ordered the crew to abandon the aircraft which they did safely, except for Pilot Douglas who, by the time that he baled out did not have time for his parachute to open.
The cause of the engine fire was unable to be detected as the Lancaster had burnt out. The Flight Engineer was criticised for his failure to shut down the engine when it started to cause problems, but it was also found that a special instruction about minimum oil pressure had not been included into the Squadron Flight Engineer's order book. But Douglas Gordon's sacrifice meant that the lives of his crew were saved. He is buried in Kiel War Cemetery, Germany.