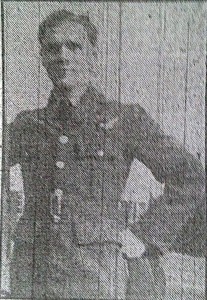 Albert Norman (known as Norman) Pulfrey was born in Grimsby in 1917 to Elsie and Albert Pulfrey. He joined the Owl Patrol at 3rd Cleethorpes (Earl of Yarborough) Scout Group on the 6th November 1928.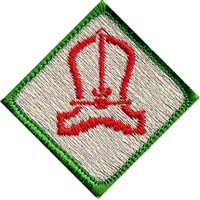 He lived with his mother at 6, Westminster Grove (off Littlefield lane) Grimsby and worked as an assistant in a municipal tailors. Before the outbreak the Second World War he joined the Royal Air Force Volunteer Reserve, as 2nd Class Aircraftman (Air Gunner) Albert Norman Pulfrey.
On the 12th May 1940, his mother travelled and stayed with relatives near the aerodrome where he was stationed, and Norman was able to obtain a few hours leave, which he spent with her. The next morning, on the 13th May 1940 he was the front gunner in a Wellington 1A (Registration number N2901), that took off from RAF Harwell and was piloted by Pilot Officer William Davies, for a combined navigation and practice bombing detail. The Wellington lost power and crashed at around 1120hrs, some 2 miles from Axminster, Devon- killing both men. Norman was 23 years old, and is buried at Scartho Road Cemetery.