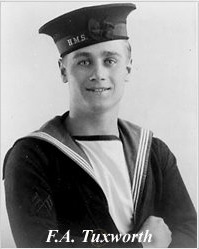 Frank Albert Tuxworth (or 'Tux' or 'Tucky' as he was known to his friends) was born in Grimsby on 26th July 1922. On the 26th March 1934 he became a Scout and joined the Bulldog Patrol, 3rd Cleethorpes (Earl of Yarborough's own) Scout Group.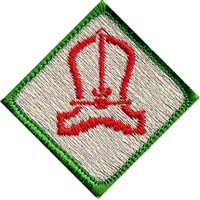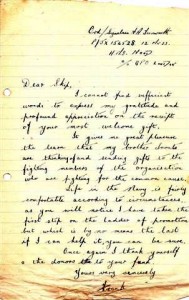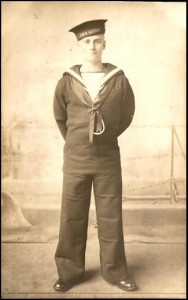 On 24th May 1941 Ordinary Signalman Frank Albert Tuxworth lost his life with 2 of his fellow Bulldog Patrol Scouts, and 1412 other comrades, when his ship was sunk off the coast of Iceland by the German Battleship Bismark. He was 19 years old.
He is commemorated on the Portsmouth Naval Memorial.